John De Margheriti
Producer & Chairman of the Board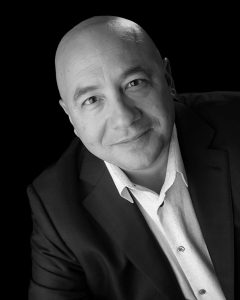 John De Margheriti is a seasoned, highly successful businessman who holds an Global Executive MBA from Sydney University and co-manages a family-run conglomerate comprised of video games development, schools for video games, visual effects, filmmaking and virtual production, film and game coworking spaces, film financing and production, commercial and residential real estate investments, a technology park and soon a film studio. He was appointed an Honorary Ambassador for Canberra in 2000 for his contribution to the video games industry, awarded the 2014 CSIRO Benson Entrepreneur of the Year, the 2019 recipient of the John Scott Memorial Award for contribution to training and development of the interactive entertainment sector, and later the 2022 Pearcey Medal for distinguished lifetime of achievement and contribution to the development and growth of the Australian Information and Communication Technology industry.
De Margheriti co-founded Micro Forté in 1985, one of the oldest independent video games development studios in the world, and produced a number of globally successful games. In 1995 John co-patented a system and method for creating highly scalable client-server technology and in 1999 he co-invented the massively multiplayer middleware online category through his BigWorld Technology company which was widely used in China, later exiting to Wargaming.net, the makers of "World of Tanks", one of his most successful licensees, and later sold to Riot Games.
Additionally, De Margheriti founded the Academy of Interactive Entertainment Ltd (AIE) in 1996, the world's original non-profit game school with campuses in Sydney, Melbourne, Canberra, Adelaide, Online, Seattle, and Lafayette. He founded the Game Developers' Association of Australia (GDAA) in 1999 and later co-founded non-profit Game Plus, a coworking space for over 50 game development companies. Deciding that he had achieved all he wanted from the video games industry, he turned to innovating the independent Australian film industry. He co-founded DEMS Entertainment, which helps to develop, finance and produce smaller independent genre feature films and non-profit Film Plus, a collaborative production studios for independent film production and related companies
John has invested in numerous film projects and recently produced Sissy at Film Plus in 2022 alongside Arcadia's Lisa Shaunessy , Bec Janek and Jason Taylor of Freedom Films. The knowledge gained by his Canberra team is serving AIE well, as he and the team are busy finalising the design of AIE Film Studios featuring a soundstage, LED Virtual production volume, workshop and other significant film production facilities, and looks forward to produce with his team and other producers, a slate of genre feature films with significant budgets, largely financed by AIE and his family, with graduates of AIE attached in various paid roles.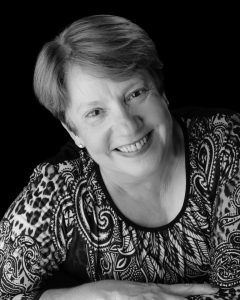 With a background in business , a Bachelor of Science (Hons) from the University of NSW and MBA from University of Canberra, Mrs. De Margheriti co-manages a family-run conglomerate comprised of video games development, video games and visual effects schools, film and game coworking spaces, film financing and production, commercial and residential real estate investments, and a technology park.
Vicki De Margheriti, along with the other members of her family, are the founders of DEMS Entertainment.  With over 30 years of experience managing companies and facilitating business and industry growth in game development, 3D animation and visual FX industries, Mrs. De Margheriti works with DEMS Entertainment's employees and partners in financing and producing upcoming major films. In addition to DEMS Entertainment, she is also the CEO of the Academy of Interactive Entertainment Ltd (AIE), the Canberra Technology Park and a member of the Australian Institute of Company Directors. Additionally, Mrs. De Margheriti has been a director on the board of games studio Micro Forté Pty Ltd and middleware developer BigWorld Pty Ltd.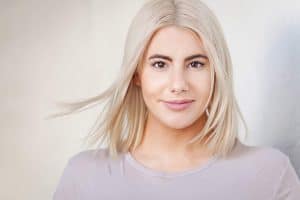 Emily De Margheriti is one of the original founders and a director of DEMS Entertainment, and based in Los Angeles. Aside from her role as a producer, Emily also takes on a dual role as an actress in the films, Theatre of the Dead (2013), Blue World Order (2017), Ladies in Black (2018), I Hate Kids (2019) and Sissy (2022). She graduated from WAAPA's Bachelor of Performing Arts in 2016, Brent Street's Cert IV in Performing Arts Course in 2012 and Canberra Dance Development Centre's Vocational Dance Program in 2011. DEMS Entertainment is her producing vehicle that allows her to pick the roles and projects she is interested in. Please find her latest projects listed on IMDB.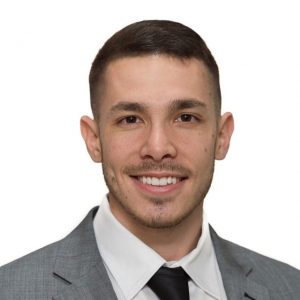 A native of Canberra, David De Margheriti holds a Bachelor of Commerce from the Australian National University. His primary goals are to explore, examine, and execute creative ventures on behalf of DEMS Entertainment as well as negotiating film finance agreements and optimising organisational efficiency by creating synergistic business units that benefit all key stakeholders.
David De Margheriti has also co-founded Dreamgate Studios, a mobile MMO developer and visual effects studio. Additionally, David is CEO and founder of non-profit Games Plus , a games industry focused co-working space aiming to expand nationally and internationally. David is a director and COO for the Academy of Interactive Entertainment Ltd. David works closely with the family's investments on strategy, focus, and growth for the many business units worldwide.